Mon-Fri
8:30 am to 5:00 pm
Saturday
9:30 am to 1:00 pm
Opening Hours
About Us
Mephida e.V – which is based on physics for radiation therapy care – is an independent NGO with a novel approach to improve cancer care in Africa.
We are committed to advocating for the improvement of radiation therapy care in Africa.
We are the first of its kind to support and promote radiation physics services for cancer care in West Africa by: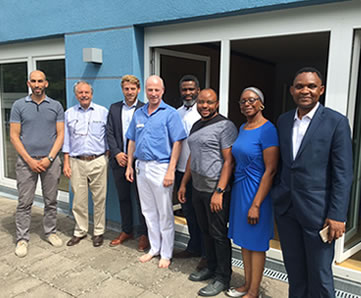 What We Do
We support and promote radiation physics services for cancer care in West Africa by:
Encouraging and extending network and voluntary mentorship services to medical physicists, hospitals and universities in Africa from experienced medical physicists around the World.
Providing factual information through seminars, workshops and roundtable meetings to the volunteers.
closer working links between radiation oncology professionals/students in Africa and in the diaspora.
Regarding medical equipment purchases, planning, construction of radiation shielding buildings and radiation protection.
Donations of radiation equipment to clinics and teaching hospitals in Africa that really need them.
Creating awareness and advancement of Medical physics in Africa by encouraging and collaborating in research projects and publication in medical and medical physics journals.
Projects
List of our recent projects
Recent News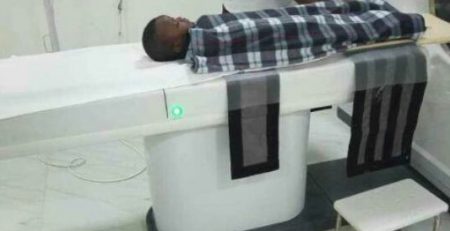 Zusammen können wir helfen bzw. beitragen, dass ein Menschenleben geretet wird. Bitte um Unterstützung durch Spende Go Fund...
read more
Partners
Partner Institutions and Organizations
I came across your webinar blog "Challenges-of cancer-care-in-Cameroon" and
have been quite impressed how the situations are.That motivated me to contact you as regards to possible closer cooperation.
I am not sure how to foresee the developments in Africa if it comes to RT but known from past experience that we can be quite optimistic.
Please let me know, if you plan any activities such as local RT events or trainings so that we can maybe start cooperation on that.
mit freundlichen Grüßen.
I am happy to hear about the dedication from you and your team. Your efforts are quite impressive.
I would love to work with you on some projects in the future.
Thanks!

"MEPHIDA is an outstanding example of how to turn brain drain to global health gain. The commitment of MEPHIDA to increase access to quality cancer treatment in Africa is at the best. You cannot help but be inspired to join and be part of the high impact work they are doing. GO MEPHIDA"!